Tuesday, June 30, 2009
Sunday, June 21, 2009
We are very happy to have been able to reveal the sex of the baby to our closest friends at a cookout we held in our backyard on Saturday. To make it more fun, I baked a layer cake, which I frosted white on the outside but told everyone that the middle layer of frosting would be either pink or blue, depending on whether baby is a girl or a boy.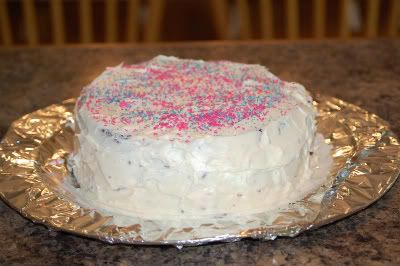 After dinner, I had Chris cut the cake to reveal BLUE for a baby boy!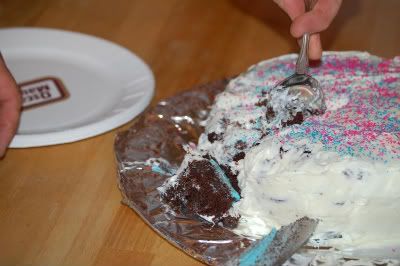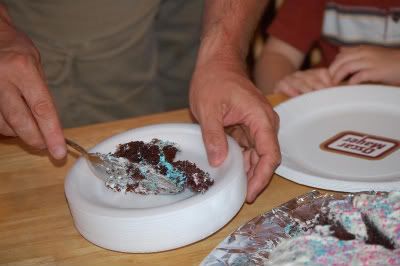 It was a great party with great people and the kids had an absolute blast: "roasting" hot dogs over the fire on sticks (LOL), and firing off Pop-Its and Sparklers.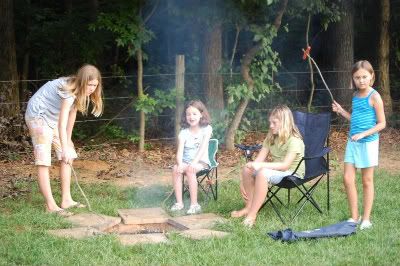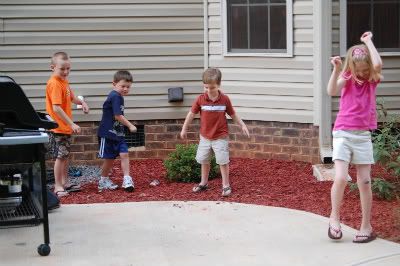 And by the looks of this (adorable) face, the cake was pretty good too!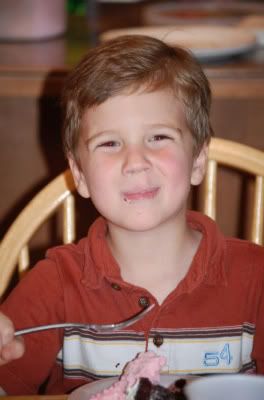 Tuesday, June 9, 2009