Camden is going a mile a minute these days! He is 5 1/2 months old and is so much fun! He loves to scoot around in his walker on the hardwood floors.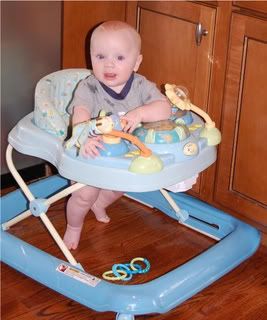 He is making this new face where he tucks his lips in and spits, we call it his "old man face" LOL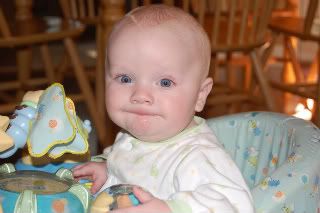 He is scooting forward a bit on his belly. He uses his legs to push off but his arms aren't quite as strong, so he sort of face plants. Here he is trying to inch toward the cat.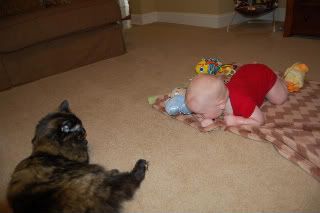 Last but certainly not least, he is sitting up a bit on his own! Only a minute or two at a time but he loves sitting and playing with his toys!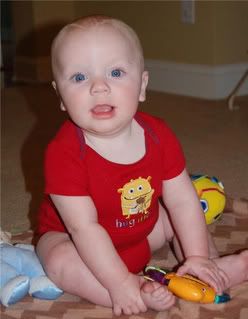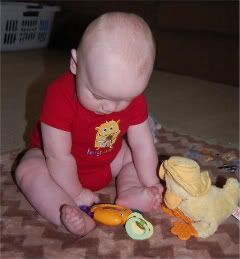 '